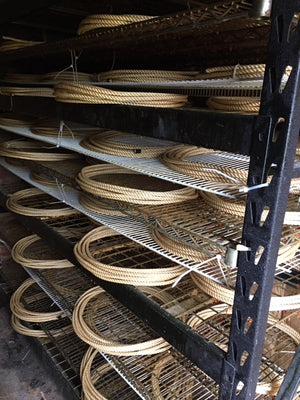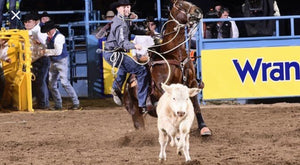 Webb Ropes
Webb Ropes was founded in 2006 with the simple idea of building the best and most consistent strings on the market. Since that time, with the dedicated work of our employees and the constant input from our endorses, we feel we now produce the best strings on the market. With 3 different strings built in four different sizes and six different lays you are sure to find your next winning string here!

In 2011 Webb Ropes rolled out their new  grass ropes, quickly becoming a favorite of top calf ropers!

Now in 2018 we released our own poly rope.  We have made the poly very limited until it was just right, and it's ready to release now. 

Here at Webb Ropes we are ever evolving, along with the calf roping industry.  We strive to make the best possible products and will continue to work at it until it's just right. 

Thank you!

Sean and Jennifer Webb.